Guitarist
Rory is a guitarist, composer and producer with many years of studio and stage experience.
Music is in his blood. From the age of three he went with his father to performances and music fairs. At the age of 10 Rory started playing the guitar, at the age of 13 he won the Sena Guitar Awards and at the age of 16 he started recording his first instrumental guitar album.
Music has always been his passion from an early age. If you asked him what he wanted to be, his answer was "professional musician". After primary school he went to the preparatory course of Codarts (University of the Arts in Rotterdam) where he studied music theory as well as guitar.
After the preparatory course at Codarts followed a year with various projects and Rory learned to integrate music into computer games. After that year he then began studying at the Rotterdam Conservatory (Codarts) department of popular music. During the course, Rory's network grew and he was increasingly asked for studio sessions and performances by famous artists. Rory can be heard on, among others: Mr Probz, Yes R, Jennie Lena, Xander de Buisonje en Rigby. Toured various theaters with, among others, Jeroen van der Boom, Berget Lewis and Jennie Lena and plays in major productions such as Ladies of Soul and Whitney Tribute by Glennis Grace.
Some highlights
2007 – Releasing the instrumental album Musical Journey. followed by a performance at the MidPoint festival in Cincinnati (USA).
2013 – 6 times Platinum for his guitar work on the mega hit single "Waves" by Mr Probz
2017 - Gold record for his contribution on the album "We Got This" by Og3ne
2017 - Gold record for the music, arrangement and guitar playing of the Eurovision Song Contest song "Lights and Shadows" by Og3ne.
Producer/Songwriter
In addition to being a musician, Rory is also a producer / songwriter. Not only does he produce his own music, he also produces other artists and projects. During projects he is assisted by a number of renowned musicians. Rory produced the music tapes for the
X-Factor NL 2013
and the musical run for the theater show
"Old School R&B"
by John Williams, among other things. He wrote music for names such as
Candy Dulfer
,
Trijntje Oosterhuis
and
OG3NE
. For the latter he also wrote the music for the song "
Lights and Shadows
" with which they represented the Netherlands at the Eurovision Song Contest 2017.
Present/Future
Currently, Rory wants to focus primarily on making and releasing his own music. Instrumental guitar music, but also collaborations with other artists and singers are planned.
"The great thing is that I can now bundle all the experience I have gained as a guitarist AND producer into my own songs. Ik vind het heerlijk om verschillende muziekstijlen te combineren. Rock, pop, dance, jazz, soul, country.. Ik gebruik het allemaal. And the great thing is: nobody keeps me from making it!"
With this open-mindedness, Rory wants to share his boundless passion for music and guitar with the world.
Timeline photos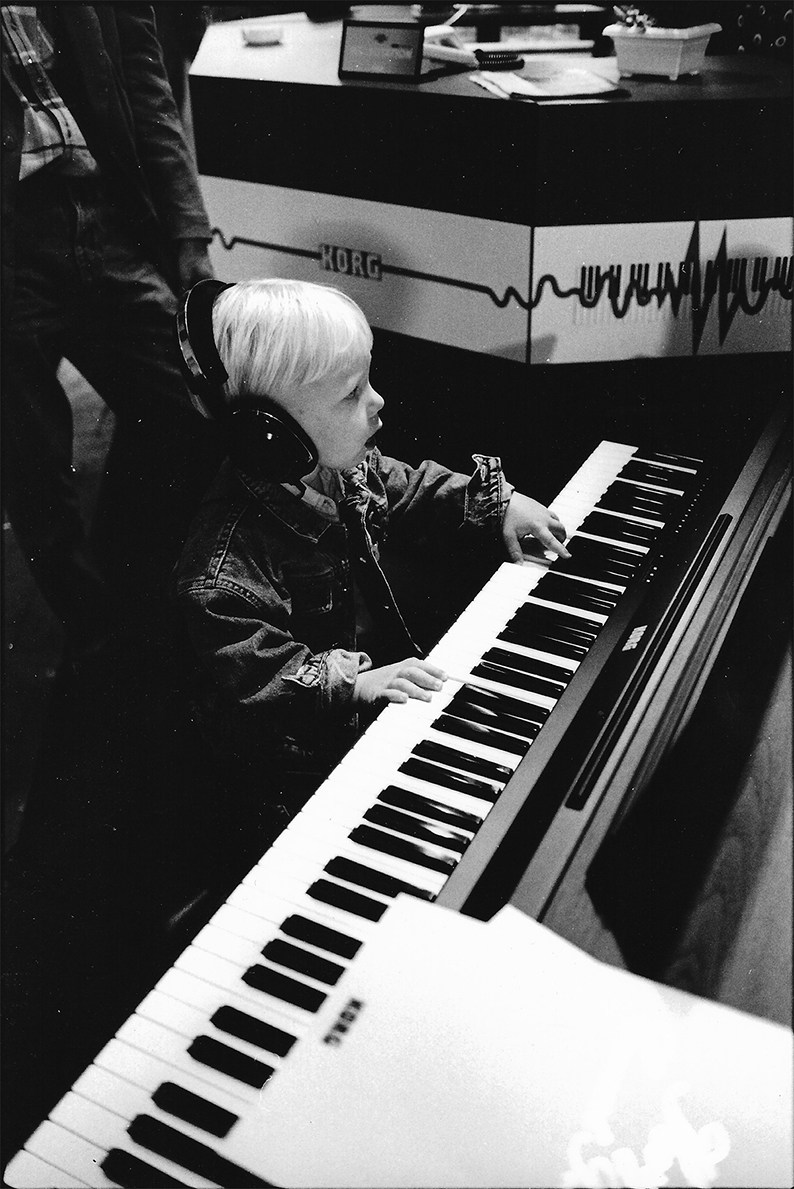 Rory at the music fair Music and Harmony 1992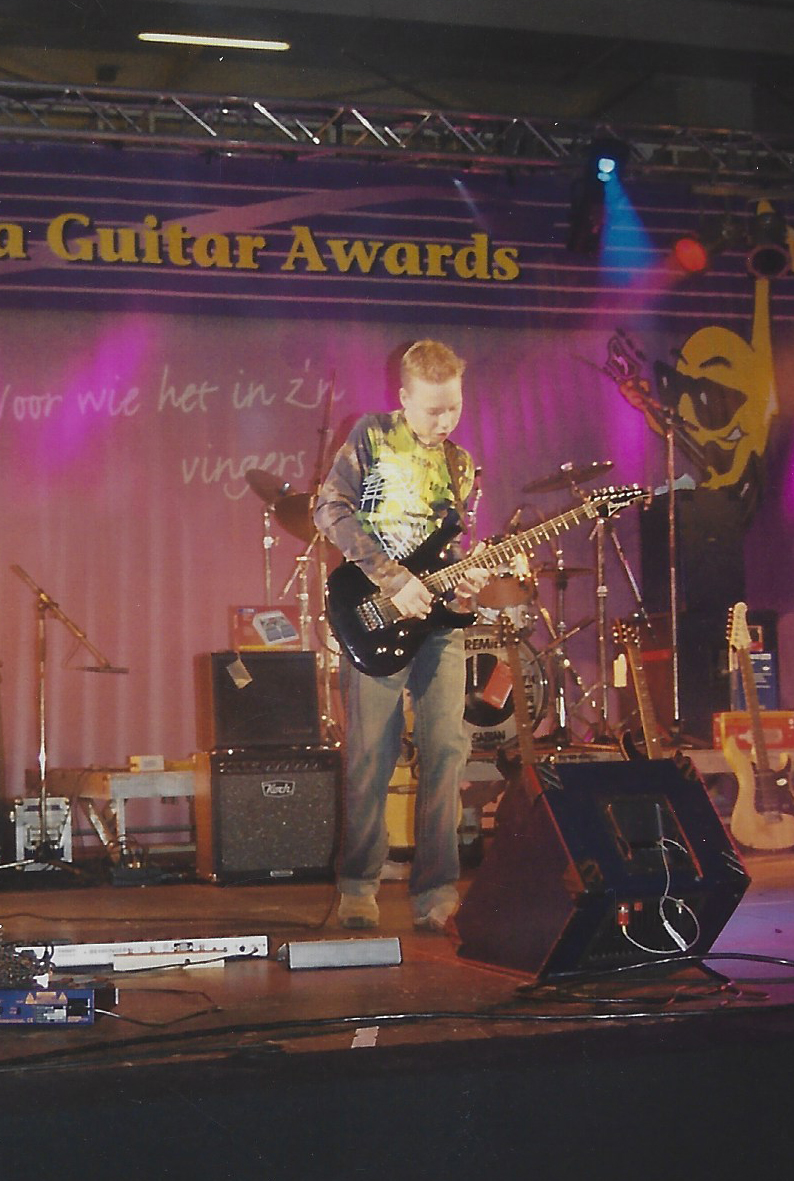 Final Sena Guitar Awards 2003